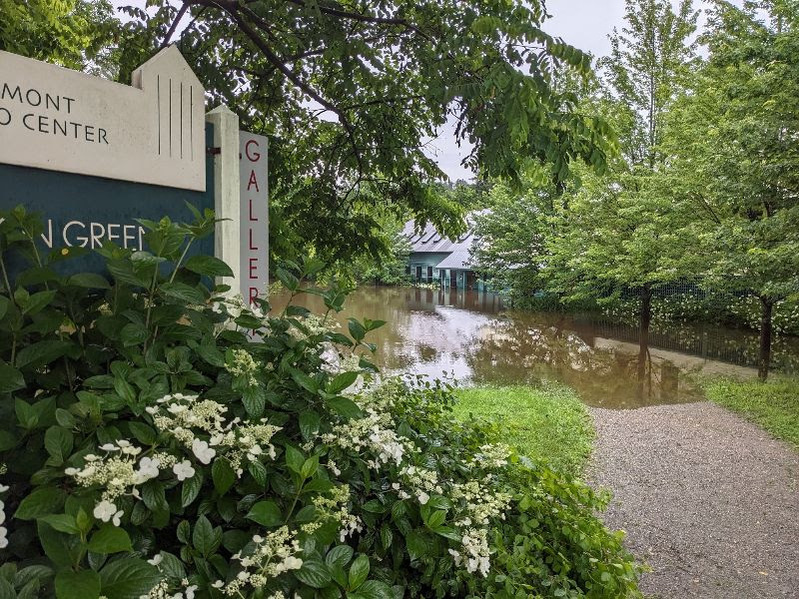 You may have heard that the Vermont Studio Center in Johnson VT was hit hard by recent flooding. Their permanent collection of prints, dating from the 1980's until now, was partially under water. Thankfully, much of the collection was recovered, with about one third needing further restoration. With the guidance of Sarah Amos, who oversaw the production of these prints, I will be leading a team of volunteers to rinse and flatten prints, while others will be going in for professional conservation.
If you are able, we are looking for supplies and volunteers:

Supplies: Newsprint, glassine, plastic sheeting, wood planks, and more.
If you can donate supplies in person from your own inventory or order supplies online on our behalf, we will be in touch with an updated list of what is needed.

Donations: If you would like to donate funds for supplies, conservation treatment, and support our ongoing recovery flood efforts, please donate here: vermontstudiocenter.org/give-2023
Volunteering: Tuesdays & Thursdays in Johnson, VT starting mid-August
If you can volunteer in person to help clean prints on a Tuesday or Thursday, we would love to have you here on campus. Training and supplies will be provided. If we receive supplies in the next few weeks, we hope to start the cleaning process mid-August.
If you are willing to donate your time, supplies, or both , email directly to patty.hudak@vermontstudiocenter.org)