Between Worlds: Mokuhanga at the Kentler International Drawing Space in Red Hook, Brooklyn
August 29, 2022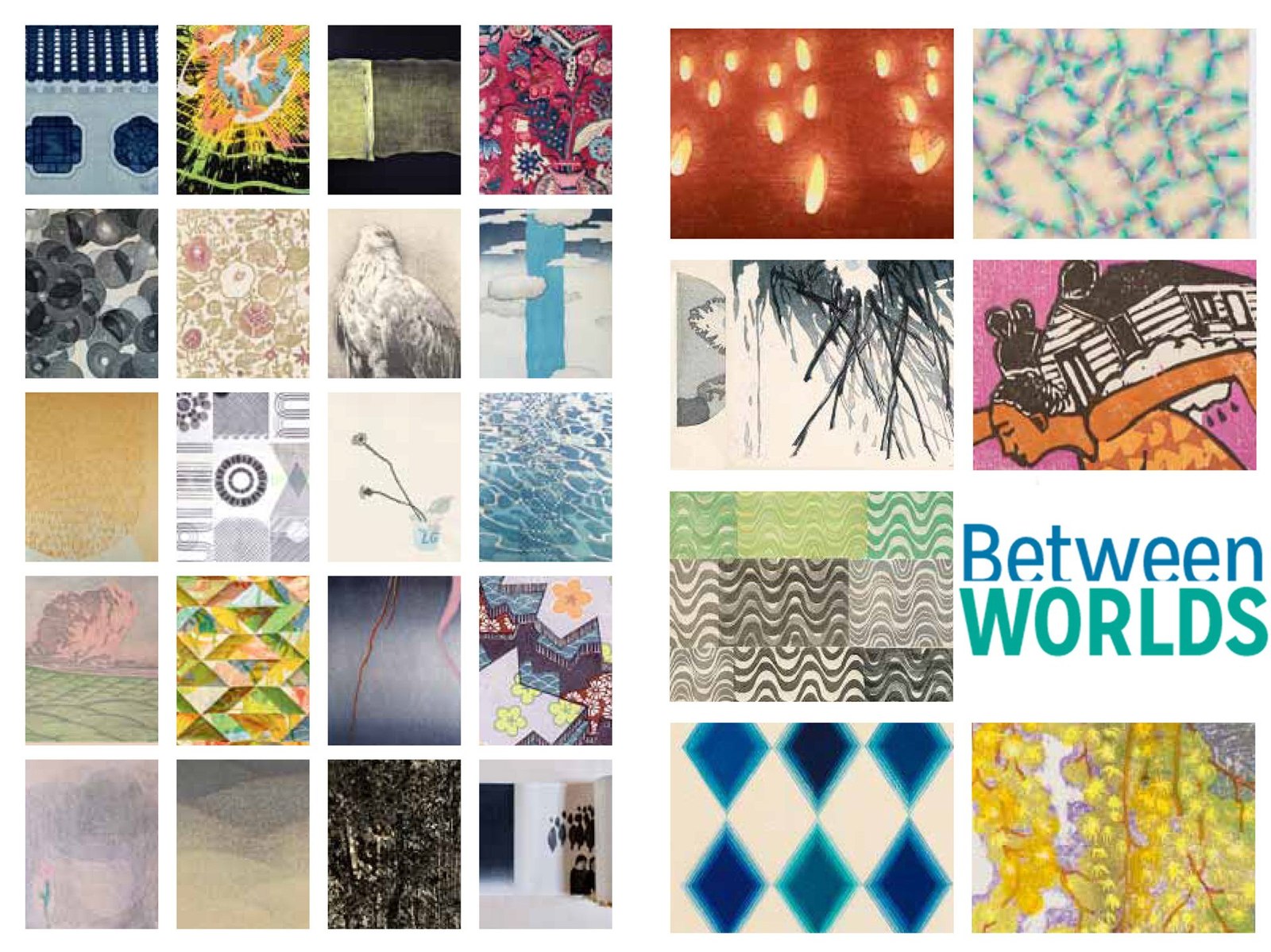 This summer, (2022) my print collective, Mokuhanga Sisters collaborated with the Kentler International Drawing Space in Red Hook, Brooklyn to present the exhibition, Between Worlds: Mokuhanga. This exhibition explores the expansion of traditional Japanese woodblock printing (mokuhanga) from Japan into the global world of contemporary art and presents contemporary examples of this environmentally sustainable printmaking process.
My work included a 30 ft long print installation called Two Trees, named after the poem by WB Yeats. I am interested in the variety of imagery in Yeats poetry, where he relates nature to the experiences of love and death.
Also include is my mokuhanga print collage called Secret of the Flower, where I am combining energetic forms to create imagery related to explorations of mental expansion. This piece measures 36 x 48 inches.
We had a lot of success with this exhibition, forming a great relationship with the Kentler, and sharing the technical innovations of mokuhanga and contemporary themes of identity, place, environment, and gender from artists working around the world. We were so thankful to get a mention from Hyperallergic as well as from This Week in New York, and support from The Japan Foundation, St Lawrence University, Southern Vermont Arts Center, and others.