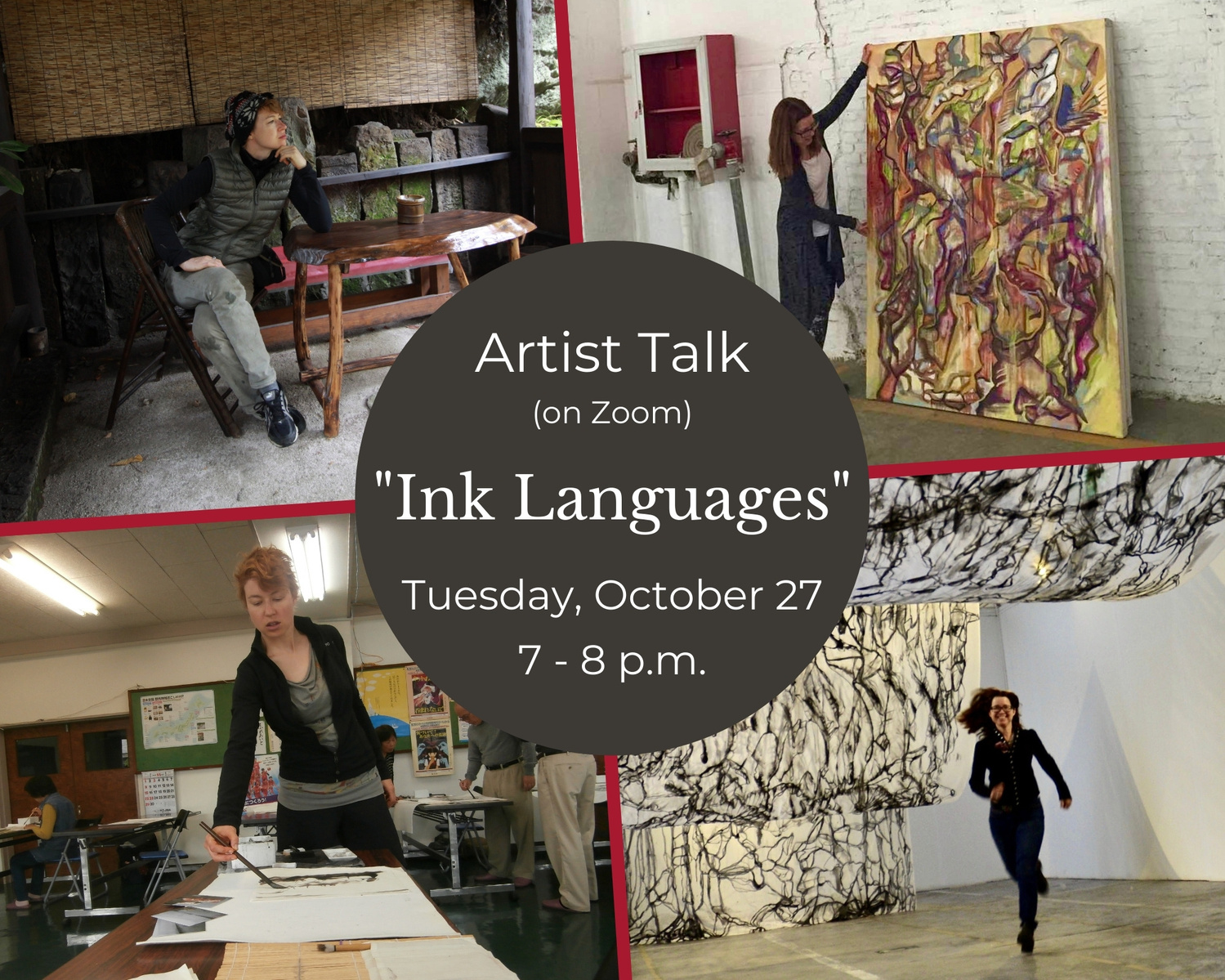 Ink Languages: A Conversation with Chalice Mitchell, Patty Hudak, and Alison Crites
Artists: Patty Hudak and Chalice Mitchell
Moderator: Alison Crites, SVAC's Manager of Exhibitions & Interpretive Engagement


Join artists Patty Hudak and Chalice Mitchell for an engaging online conversation about how living and working abroad in China and Japan fundamentally changed their artistic practice.

In particular, both artists developed a personal "ink language" through their exposure to, study of, and experimentation with the tradition of ink painting, which first flourished in China during the 600s and was introduced to Japan during the 1300s.
Patty and Chalice, whose artwork is currently on view at Southern Vermont Arts Center, will bring their memories and experiences to life through sharing images and stories. Alison Crites, SVAC's Manager of Exhibitions & Interpretive Engagement, will moderate the program. There will be time at the end for audience members to ask questions.
Related Links:

Beyond the Three Perfections: Patricia Hudak, Patrick Scott, Wei Ligang, and President Michael D Higgins, by

ES

de Wolfe Pettit, Dublin, Ireland
In the Beginning 1 Poetry by Irish President Michael D Higgins
In the Beginning 2 Poetry by Irish President Michael D Higgins