2020 Vermont Artists to Watch
Vermont Arts Council
Montpelier VT
February 3rd to March 27th, 2020
Artist & Curator Reception: February 13th, 2020, 5-7PM
J Blackwell (Bennington); Mark Collier (Montpelier); Trevor Corp (Wolcott); Brian Fekete(Kingston, New York); Patty Hudak (Underhill); Susan Larkin (Isle la Motte); Kathryn Lipke(Belvidere Center); Misoo (Shelburne); Steve Sharon (Burlington); and Kathy Stark (Craftsbury Common)
Exhibition curator and Vermont Art Guide Editor Ric Kasini Kadour invited Vermont art professionals to answer the question: "Which Vermont artists are creating contemporary art that commands our attention?"
Ten artists were selected from these responses. They are featured in Vermont Art Guide #11, and were exhibited at the Spotlight Gallery from February 2020 until the Covid-19 pandemic hit.
Ric explains that "The deeper purpose of Vermont Artists to Watch goes beyond a magazine feature, an exhibition, and artist boosterism. The project is an opportunity to discover artists, revisit familiar ones, and develop a deeper appreciation of visual arts in the state."
The curators who selected artists are: Sophie Bréchu-West, director, 571 Projects in Stowe; Anne Corso, executive director, Southern Vermont Arts Center, Manchester; Heather Ferrell, curator and director of exhibitions, BCA Center, Burlington; Jamie Franklin, curator of collections, Bennington Museum; Kelly Holt, curator, Spruce Peak Performing Arts Center, Stowe; Jon Meyer, independent artist, Norwich; Mickey Myers, executive director, Bryan Memorial Gallery, Jeffersonville; Elizabeth Nelson, independent artist and former Vermont Artist to Watch, West Glover; Sebastian Sweatman, independent artist, Stowe; Katherine Taylor-McBroom, curator of exhibits and collections at Sullivan Museum and History Center, Northfield.
Click here to take a video tour of the 2020 Artists to Watch exhibit.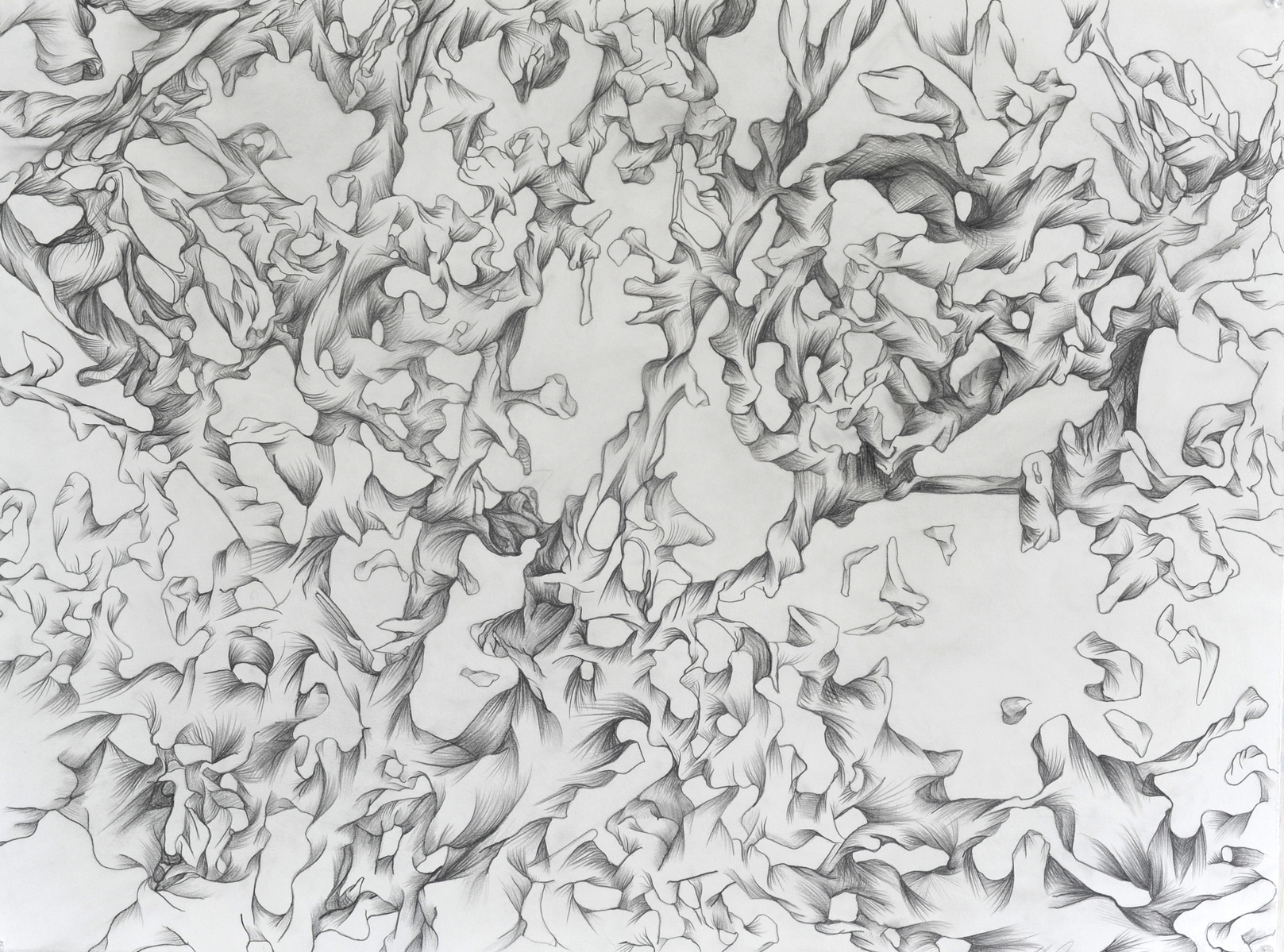 My drawing, Canopy, was included in the 2020 Vermont Artists to Watch Exhibition